Visual Basic and MS Access Projects - Download Project Source Code and Database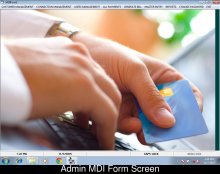 Posted By freeproject on Saturday, November 7, 2015 - 21:52
We have developed this project "Electricity Billing System" for managing all the operations of the Electricity Department by a computer software system. This projects has capable to perform all the operations needed by electricity department. This project has been developed using Visual Basic 6 and database is MS Access.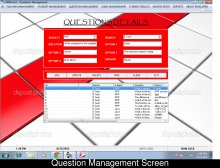 Posted By freeproject on Sunday, August 23, 2015 - 13:57
This project Examination Management System has been developed on Visual Basic and MSAccess Database. The main purpose to develop this project was to taking the exam of students on computer science of different branches and subject. There are 3 types of users available in the project first is admin who is the Super Admin of the project, who can manage all the things of the project. Second is teacher who is resposible for adding the question branch and subject wise. And the third one is student who will participate in the exam. Rest of the things I have listed below. I have also attached the project video and screens of this project look into it.