Courier Management System Project - Download Project Source Code and Database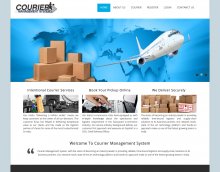 Posted By freeproject on Friday, March 27, 2015 - 17:52
p>This project
Courier Management System
has been developed in
PHP, MySQL
. We provide full
php online projects
for students. We have used covered mostly all of the functionality in the project
Courier Management System project in Php and MySQL
. There are 3 types or users exits in this project.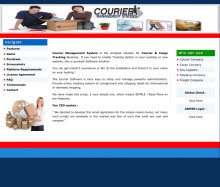 Introduction of Courier Management System
This Courier Management System Project will have different modules. The login section will have login facility for the admin and for the user who will operate this system. While taking orders from its customers, it will take all the details of its customers who is placing the orders and all the details for the recipient such as its address, name, mobile number. During billing process system will generate a tracking id for their products. Through this tracking id, customers or its recipient will able to track their products from any location using internet. It will provide status of the product after placing orders within 1 minute.
This Courier Management System Project will provide information recipient with following details:- where the current consignment is, till when it will reached its final destination, if any delay then reason of the delay, the route of current consignment, date of placing consignment, final date to reach its destination.