Course Enquiry System Project - Download Project Source Code and Database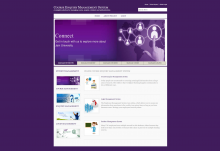 Posted By freeproject on Wednesday, February 14, 2018 - 13:21
This project Course Enquiry System has been developed on C#, ASP and MySQL. Here Student can get all types of c# windows application projects with source code download for final year students. The Main objective for developing this C# project Course Enquiry System is to manage all the information about Students and Course etc. In this project student can search any course and get all the details about course and duration. Here students can download web based projects for final year students free with source code and database. Many asp c# projects are available with complete source code with fully executed and error free.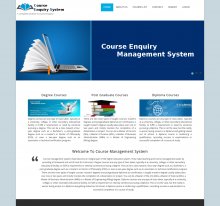 Posted By freeproject on Monday, August 15, 2016 - 16:14
This project Course Enquiry System has been developed on PHP and MySQL Server. Here We can develop best php mini projects with documentation on latest topics. The main objective for developing this Course Enquiry System project in PHP is to providing easier registration to courses online saving time. It also provides time to time current status information related to courses. It can help for the student needs to register by giving the necessary details, for the desired course, and should also mention the mode of payment for the course if registration is done successfully, the student can avail the course. The purpose of the project is to build an application program to reduce the manual work for managing the courses through internet. This application has a good appearance and is very easy to operate. It is very simple and easy to access at PHP. It is a very simple source code. It saves our time and money. This project provides a lot of features to manage in very well manner. This project contains a lot of advance modules which makes the back end system very powerful. Here students can get free php projects with source code and database download. Student can find all the simple php mysql project download.