Exam Seating Arrangement System Project - Download Project Source Code and Database
Latest Exam Seating Arrangement System Project Source Code and Database
All Exam Seating Arrangement System Project Topics Project Source Code Download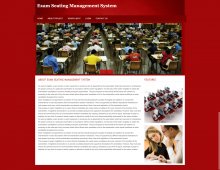 Posted By freeproject on Saturday, April 27, 2019 - 23:44
PHP and MySQL Project on Examination Seating Arrangement System I have attached the Screens and demo of the project below the description. Look into for more details Modules and Description of Examination Seating Arrangement System Project: Assign Seat Module : The main objective for developing this module is to manage the assign seat. This Assign Seat module is an important module in...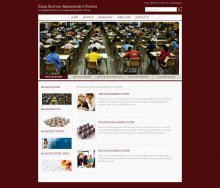 Posted By freeproject on Monday, April 11, 2016 - 16:14
Java, JSP and MySQL Project on Exam Seating Arrangement System We have developed this project Exam Seating Arrangement System on Java, JSP and MySQL Platform and it runs over the Tomcat Server. Our website Freeprojectz.com provides many types of easy java projects to be developed as the final year college project for students. Students can download online java projects based on their...