Vehicle Registration System Project - Download Project Source Code and Database
JSP is one of the best languages for students to develop their final year academic projects. We are providing JSP projects for student requirements. There are given a lot of jsp projects with source code and documentation free download on our website Freeprojectz.com. Projects have included the objective of the project, users of the project and their role, functional requirement, nonfunctional requirement etc. Here students can download free JSP projects, the project including final year academic application.
Students can search and find on our website Freeprojectz.com JSP projects including fully working source code and database. Students can easily download these educational projects can be used as a final year academic projects for students in BTech, MTech, BCA, MCA. These JSP projects are for students those who want to learn and gain knowledge about JSP. Our website Freeprojectz.com are very helpful for Btech, MTech, BCA, MCA, BSC-IT students get JSP projects with source code and database. Student can find all the jsp projects with source code and full documentations. Student can download free JSP mini and major projects with source code, database and documentation.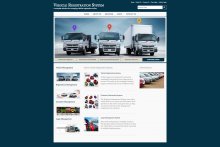 Posted By freeproject on Wednesday, October 17, 2018 - 13:45
We have developed this project Vehicle Registration System on Java, JSP and MySQL Platform and it runs over the Tomcat Server. The main objective for developing this project is to manage the activities of two types of user. There are two type of users in this project, first one is admin and second one is customer. Admin will be able to manage information about vehicle etc. Customer can see all the information about vehicles, registration etc. We can develop easy java projects code for students who want to use java software projects to learn. This project provides a lot of features to manage the products in very well manner. This project contains a lot of advance modules which makes the back end system very powerful. Here students can get java projects with source code free download.