Posted By freeproject on July 5, 2017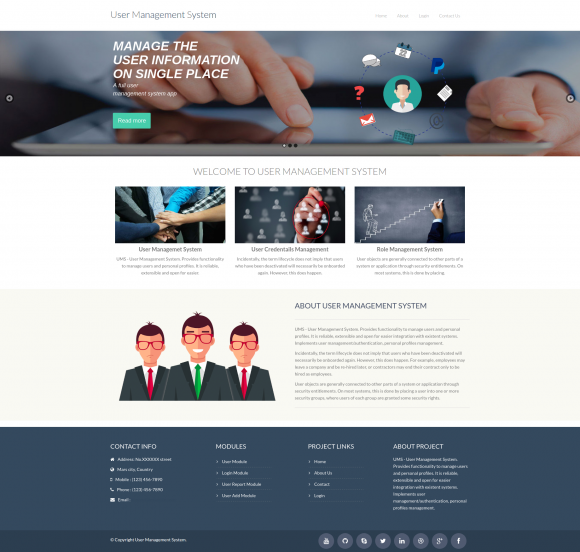 Django, Python and MySQL Project on User Management System
This project User Management System has been developed on Django, Python and MySQL. It manages all the information about the user. There are two types of users available in the project, first one is User and second one is Admin. User can register his profile in this system and after registration user can login with his id and password. Admin can manage all the register users and admin can update user profile and also delete the register user. Rest of the things I have listed below. I have also attached the project video and screens of this project look into it.
Functionality performed by Admin user:
These are the functionality performed by the admin users.
Login For Admin
Forgot password for Admin
Edit Profile For Admin
Change Password For Admin
Logout Functionality
Dashboard for Admin User
Manage User

Adding New User
Edit the Exiting User
View details of the User
Listing of all User

Manage System User

Adding New System User
Edit the Exiting System User
View details of the System User
Listing of all System User

Reports of the project User Management System

Report of all User
Report of all System Users