VB.Net Projects - Download Project Source Code and Database
VB.Net is one of the best popular languages for students to develop their final year mini and major educational projects. We are providing dot net programming examples projects with source code, database, and documentation. VB.Net is used for developing websites, web applications related projects. This category consists of VB.Net projects with source code download, VB.Net projects for computer science students can get free download.
Students can find all the vb net sample projects with source code and full documentations. Students can download free VB.Net academic college projects with source code database and documentation. We provide for BCA, MCA, BE, CS etc students get the full project with source code and database. Many VB.Net projects are available on our website Freeprojectz.com
The project uses VB.Net. The Microsoft VB.Net has explained it detail along with its features. It also lists the languages available to the programmer develop while use VB.Net. It describes various classes that can be used in the VB.Net. The features of SQL Server are also explained in detail. We have good collection of VB.Net projects with source code, database, and documentation. We hope these VB.Net projects would be useful for any VB.Net project submission. Our website Freeprojectz.com are helpful for Btech, MTech, BCA, MCA, BSC-IT students get VB.Net projects with source code and database.
Latest VB.Net Projects Source Code and Database
All VB.Net Projects Topics Project Source Code Download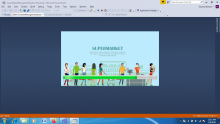 Posted By freeproject on Saturday, March 7, 2020 - 17:25
C# and SQL Server Windows Application Project on Super Market Management System Technology Used in the project Super Market Management System C# : All the bussiness logic has been written in C# MySQL : MySQL database has been used as database for the project Visual Studio 2015 : Project will be run over the Visual Studio 2015 Server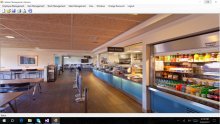 Posted By freeproject on Sunday, March 26, 2017 - 17:57
VB.net and MySQL Project on Canteen Management System This project Canteen Management System is developed on VB.net and MySQL database. We will provide to student dot net programming examples of the project. The main aim of this project Canteen management system is to provide fast services to their company employees by using their records which has been saved. This project Canteen management...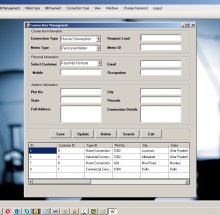 VB.Net Windows Application Project on Electricity Billing System We have developed this project Electricity Billing System for managing all the operations of the Electricity Department by a computer software system. The main aim of the vb basic codes projects is to develop web application as per student requirements. This projects has capable to perform all the operations needed by electricity...