Online Mobile Store Project - Download Project Source Code and Database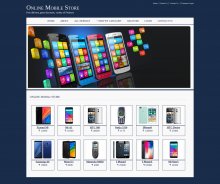 Posted By freeproject on Tuesday, April 9, 2019 - 13:58
Java, JSP and MySQL Project on Online Mobile Store
Static Pages and other sections :
These static pages will be available in project Online Mobile Store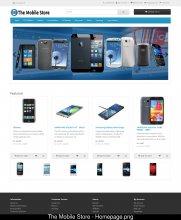 Posted By freeproject on Wednesday, April 8, 2015 - 19:31
This project (Online Mobile Store System) has been developed on PHP and MySQL. An Online Mobile Store which will allow formal and informal merchants in developing countries to advertise and sell their goods on the internet. This would permit rural communities to make their wares available to the rest of the world via the World Wide Web. The objective of this project is to create an e-commerce web portal with a content management system which would allow product information to be updated securely using a mobile device. The web portal will have an online interface in the form of an e-commerce website that will allow users to buy goods from the merchants. There are two types of users available in the project, first one is Customer and second one is Admin.