Online Vegetable Store Project - Download Project Source Code and Database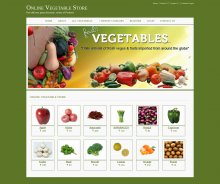 Posted By freeproject on Monday, April 15, 2019 - 16:58
Java, JSP and MySQL Project on Online Vegetable Store
Static Pages and other sections :
These static pages will be available in project Online Vegetable Store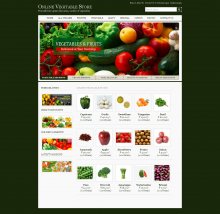 Posted By freeproject on Tuesday, September 20, 2016 - 15:31
This project Online Vegetable Store has been developed on Java, JSP and MySQL. We can develop best java software projects code for students who want to use java projects for learning. The main objective for developing this project was to sell vegetable online order. This project Intends different types of forms with many types of vegetables varities provides to user to buy online. This major project Online Vegetable Store Users can give order from any place and pay cash on delivery. This project provides a lot of features to manage in very well manner. This project contains a lot of advance modules which makes the backend system very powerful. In current system, we have integrated a single payment system Cash on delivery but in future we will enhance it with online payment system. Here students can get easy java projects with source code free download.