Online Book Store Project - Download Project Source Code and Database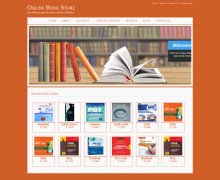 In present era, the importance of Online Book Store is growing up day by day, user needs a simple interface to order Book online, this project Online Book Store fullfils all the requirements of user and it provides an easy interface to navigate. We have used Java JSP and MySQL to developed the Online Book Store, which provides interface for searching and ordering Book online. We have simplified the flow of Book ordering in this project, so if a person wants to buy Book then he can easily order online on some clicks only. Also, we have implemented filters so customer can choose category from Book, Type, category etc. The Java Mini Project Online Book Store provides online interface and the customers can easily place the order of Book on few clicks. This are various features available in Online Book Store. As this online application enables the end users to register to the system online, select the Book items of their choice from the menu list, and order Book online.
The Online Book Store is based on ordering of the Book online. This Online Book Store allows the user to select the desired Book from a list of available menu items. The customer can easily place orders for the Book items of their choice. For ordering the Book customer needs to register into the system with their details and after the registration, customer can filtered out the Book according to the Book, Type, category, he will add the Book into the cart and make payment.We provides many types of java software projects to be developed as the final year and semester college project for students. Students can download easy java projects based on their requirements.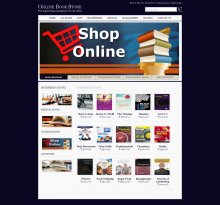 Posted By freeproject on Sunday, September 25, 2016 - 17:41
This project Online Book Store has been developed on Java, JSP and MySQL. The main aim of the java software projects is to develop web application in college submission. easy java projects are available in our website Freeprojectz.com. The main objective for developing this project was to sell book online order. This project Intends different types of forms with many types of books varities provides to user to buy online. This major project Online Book Store Users can give order from any place and pay cash on delivery. This project provides a lot of features to manage in very well manner. This project contains a lot of advance modules which makes the backend system very powerful. In current system, we have integrated a single payment system Cash on delivery but in future we will enhance it with online payment system. Students can download a best collection of online java projects. Student can also download easy java projects documentation and synopsis.