Posted By freeproject on March 5, 2016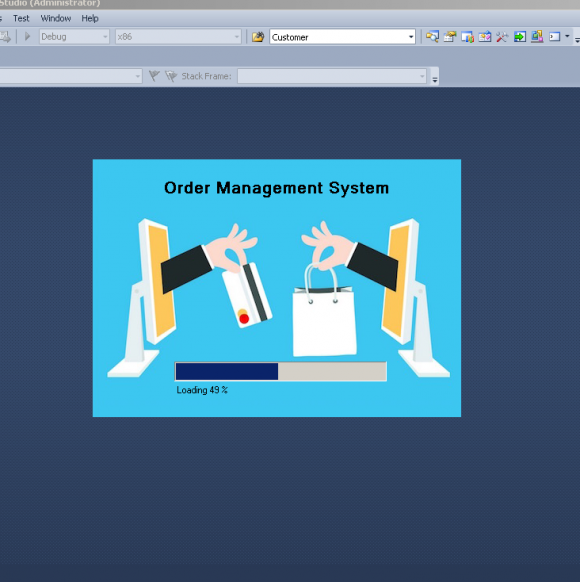 C# Windows Application in Order Management System
This project Order Management System has been developed on windows C# programming applications. We have many good collections of easy c# projects with source code and database. The main objective for developing this project is to manage all the records of product information, descriptions and quantities. This project Intends different types of forms with different of product. It can help to keep track customers order, accounts, billing, payments, delivery etc. This project provides a lot of features to manage in very well manner. This project contains a lot of advance modules which makes the back end system very powerful. Here student can download free c# projects for beginners, the project including final year college submission.
I have attached the Screens and demo of the project below the description. Look into for more details.
Functionality of the Project Order Management System:
These are the functionality performed by the Project.
Login For Admin
Forgot password for Admin
Edit Profile For Admin
Change Password For Admin
Logout Functionality
Dashboard for Admin User
Manage Main Form

Adding New Main Form
Edit the Exiting Main Form
View details of the Main Form
Listing of all Main Form

Manage Category Management

Adding New Category Management
Edit the Exiting Category Management
View details of the Category Management
Listing of all Category Management

Manage Company

Adding New Company
Edit the Exiting Company
View details of the Company
Listing of all Company

Manage Create Order

Adding New Create Order
Edit the Exiting Create Order
View details of the Create Order
Listing of all Create Order

Manage Customer Management

Adding New Customer Management
Edit the Exiting Customer Management
View details of the Customer Management
Listing of all Customer Management

Manage Confirm Order

Adding New Confirm Order
Edit the Exiting Confirm Order
View details of the Confirm Order
Listing of all Confirm Order

Manage Invoice

Adding New Invoice
Edit the Exiting Invoice
View details of the Invoice
Listing of all Invoice

Manage Order Status

Adding New Order Status
Edit the Exiting Order Status
View details of the Order Status
Listing of all Order Status

Manage Product

Adding New Product
Edit the Exiting Product
View details of the Product
Listing of all Product

Manage Product Type

Adding New Product Type
Edit the Exiting Product Type
View details of the Product Type
Listing of all Product Type

Manage Order Supplier

Adding New Supplier
Edit the Exiting Supplier
View details of the Supplier
Listing of all Order Supplier

Reports of the project Order Management System

Report of all Main Forms
Report of all Category Management
Report of all Companies
Report of all Create Orders
Report of all Customer Management
Report of all Confirm Orders
Report of all Invoice
Report of all Order Status
Report of all Products
Report of all Product Types
Report of all Suppliers