Car Parking System Project - Download Project Source Code and Database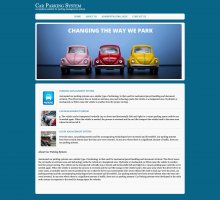 Posted By freeproject on Tuesday, October 22, 2019 - 16:00
[field_rate_this_project]
Java, JSP and MySQL Project on Car Parking System
Static Pages and other sections :
These static pages will be available in project Car Parking System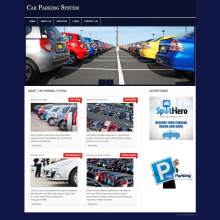 Posted By freeproject on Sunday, November 20, 2016 - 20:07
[field_rate_this_project]
The project Car Parking System has been developed on PHP and MySQL Server. Our website Freeprojectz.com provides many types of php online projects to be developed as the final year college project for students. Students can free download php projects based on their requirements. The main aim for developing this project Car Parking System is to managing entry and exits of cars from parking area. This project can also manage paid parking facility where the amount of parking gets deducted automatically whenever the card is swiped and the available number of car parking are displayed. This system is very useful in modern world, where space has become a very big problem and in the area of miniaturization it's become a very crucial necessity to avoid the wastage of space in modern, big companies and apartments etc. In space where more than 200 cars need to be parked, it's a very tough task to do and also to reduce the wastage of area, this system can be used. This application has a good appearance and is very easy to operate. We provide Car Parking System project in php free download. It is very simple and easy to access at PHP. It is a very simple source code. It saves our time and money This project provides a lot of features to manage in very well manner. This project contains a lot of advance modules which makes the back end system very powerful. Student can get php projects free download with source code with documentation.