E-Commerce Portal Project - Download Project Source Code and Database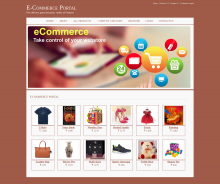 Posted By freeproject on Sunday, February 24, 2019 - 15:26
Java, JSP and MySQL Project on E-Commerce Portal
Static Pages and other sections :
These static pages will be available in project E-Commerce Portal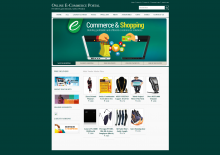 Posted By freeproject on Wednesday, January 17, 2018 - 13:23
We have developed this project E-Commerce Portal on Java, JSP and MySQL Platform and it runs over the Tomcat Server. We can develop easy java projects code for students who want to use java software projects to learn. This project E-Commerce Portal has been developed on Java and SQL Server. An E-Commerce portal which will allow formal and informal merchants in developing countries to advertise and sell their goods on the internet. This would permit rural communities to make their wares available to the rest of the world via the World Wide Web. The objective of this project is to create an e-commerce web portal with a content management system which would allow product information to be updated securely using a mobile device. The web portal will have an online interface in the form of an e-commerce website that will allow users to buy goods from the merchants.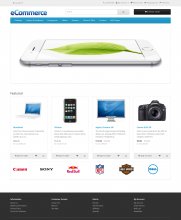 This project E-Commerce Portal System has been developed on PHP and MySQL. We are providing simple php mysql project with source code for students. An E-Commerce portal project in php which will allow formal and informal merchants in developing countries to advertise and sell their goods on the internet. This would permit rural communities to make their wares available to the rest of the world via the World Wide Web. The objective of this project is to create an e-commerce web portal with a content management system which would allow product information to be updated securely using a mobile device. The web portal will have an online interface in the form of an e-commerce website that will allow users to buy goods from the merchants. There are two types of users available in the project, first one is Customer and second one is Admin. Customers user have limited access right to access the system, while the admin users have full control over the system. We have used PHP for business logic, MySQL as a database, HTML for structure designing, CSS for web page formating, JavaScript for form validation and animation. Student can get easily core php project free download with source code can be used as a final year academic projects for students.