Online Boutique Store Project - Download Project Source Code and Database
The main aim of the java projects is to develop web application as per student requirements. Here we are providing Java software projects with source code database and documentation. Online Java projects with source code for learning and submission in college. We have many best collections of Java projects with source code and database. Java Projects are available in our website Freeprojectz.com. Students can select Java projects topic from given list and download Java projects with source code and database. Students can find and free download java projects with source code for BCA, MCA, and final year student etc. Free download final year mini and major Java project with source code. We helpful for BCA, MCA, Computer Science student get the full project with database and source code. Java projects download available on Freeprojectz.com. Students can download a best collection of Java programming projects for student. Academic project for free download with project report sources code and database. Easy Java Projects are useful as major and mini projects for final year students. Here you can get unique final year academic projects idea in Java programming languages. Download Java project concept, abstract, source code to complete the project for your submission. We are also providing paid Java projects and you can choose the list of paid projects. You can easily buy java projects and achieve good ideas and marks. Download various Java programs source codes for free. Java software projects for class XI, XII and higher degree classes (BCA, MCA, PGDCA, B.Tech, M.Tech, B.Sc IT, M.Sc IT). These java projects are free of cost here. You can also download Java project documentations and synopsis.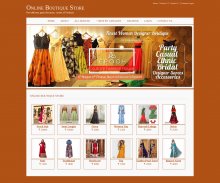 Java, JSP and MySQL Project on Online Boutique Store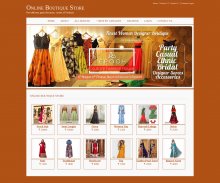 Java, JSP and MySQL Project on Online Boutique Store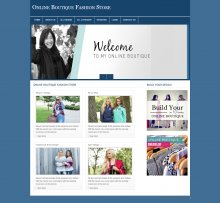 Posted By freeproject on Wednesday, October 19, 2016 - 01:25
This project Online Boutique Store has been developed on PHP and MySQL. We provide full php online projects for students. The main objective for developing this project Online Boutique Store Project in PHP was to create and sell various type of designer clothes according to customer. This project are helpful for fashion designers to manage their customer details. The details include contact information and measurements. This project would enable fashion designers to easily automate the management of customer measurements. It would make it easy for customers to select designs according to their type and budget. This project provides a lot of features to manage the products in very well manner. This project contains a lot of advance modules which makes the back end system very powerful. Here student can search and get core php project free download. Student gets complete simple php mysql project free download. A student can easily free download php projects.