Online Boutique Store Project - Download Project Source Code and Database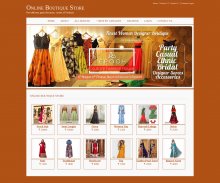 Java, JSP and MySQL Project on Online Boutique Store
Static Pages and other sections :
These static pages will be available in project Online Boutique Store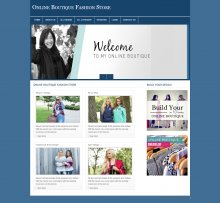 Posted By freeproject on Wednesday, October 19, 2016 - 01:25
This project Online Boutique Store has been developed on PHP and MySQL. We provide full php online projects for students. The main objective for developing this project Online Boutique Store Project in PHP was to create and sell various type of designer clothes according to customer. This project are helpful for fashion designers to manage their customer details. The details include contact information and measurements. This project would enable fashion designers to easily automate the management of customer measurements. It would make it easy for customers to select designs according to their type and budget. This project provides a lot of features to manage the products in very well manner. This project contains a lot of advance modules which makes the back end system very powerful. Here student can search and get core php project free download. Student gets complete simple php mysql project free download. A student can easily free download php projects.