Railway Reservation System Project - Download Project Source Code and Database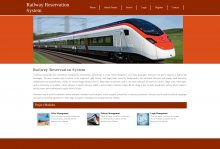 Posted By freeproject on Monday, November 25, 2019 - 16:06
[field_rate_this_project]
Python, Django and MySQL Project on Railway Reservation System
Static Pages and other sections :
These static pages will be available in project Railway Reservation System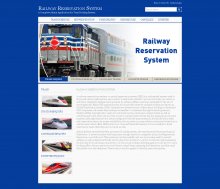 [field_rate_this_project]
The project Railway Reservation System has been developed on JSP, Java and MySQL. It runs over the Apache tomcat server. Student can also configure and run it on eclipse and netbeans IDE. We are providing java software projects with source code for student purpose. The main purpose for developing this Railway Reservation System Project in Java is to manage the enquiry system of railway online. It is an online portal for enquering the train schedule, cancled train, rescheduled train, diverted train, train between station enquiry, fare enquiry etc. For more details and demo you can see the demo and screens of the project attached below. We can develop easy java projects code for students who want to use online java projects for learning.