Posted By freeproject on February 25, 2016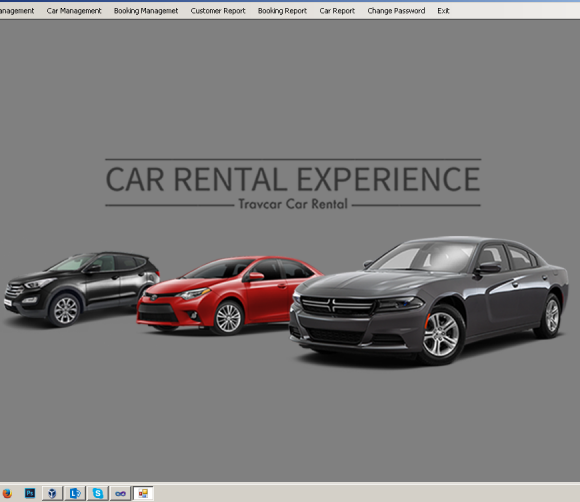 C# Windows Application in Car Rental System
This project Car Rental System has been developed in C# Windows Application. In present scenario every one needs car for rental, so I developed this project Car Rental System, which provides a basic features for booking a car. There are two type of users exits in system, first one is admin who has full rights and he can perform any type of operation in the project such as adding a new car, reporting etc. The second type of user is customer who can book the car online, who has limited to book the car online only. . We have used HTML for structure designing, CSS for web page formatting. Rest of the things I have listed below. I have also attached the project video and screens of this project look into it.
Functionality of the Project Car Rental System:
These are the functionality performed by the Project.
Login For Admin
Forgot password for Admin
Edit Profile For Admin
Change Password For Admin
Logout Functionality
Dashboard for Admin User
Manage Booking

Adding New Booking
Edit the Exiting Booking
View details of the Booking
Listing of all Project Booking

Manage Car

Adding New Car
Edit the Exiting Car
View details of the Car
Listing of all Car

Manage Category

Adding New Category
Edit the Exiting Category
View details of the Category
Listing of all Category

Manage Customer

Adding New Customer
Edit the Exiting Customer
View details of the Customer
Listing of all Customer

Reports of the project Car Rental System

Report of all Bookings
Report of all Cars
Report of all Categories
Report of all Customers
Synopsis Buy Now:
Synopsis of Car Rental System