Flight Ticket Booking System Project - Download Project Source Code and Database
Latest Flight Ticket Booking System Project Source Code and Database
All Flight Ticket Booking System Project Topics Project Source Code Download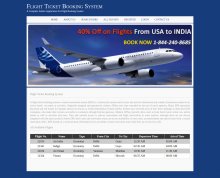 Posted By freeproject on Tuesday, September 10, 2019 - 14:32
Java, JSP and MySQL Project on Flight Ticket Booking System Static Pages and other sections : These static pages will be available in project Flight Ticket Booking System Home Page with good UI Home Page will contain an JavaScript animated slider for images banner About us page will be available which will describe about the project Contact us page will be available in the project...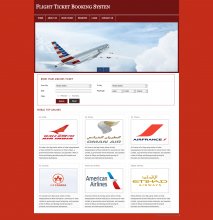 Posted By freeproject on Saturday, February 23, 2019 - 10:27
PHP and MySQL Project on Flight Ticket Booking System I have attached the Screens and demo of the project below the description. Look into for more details. Modules and Description of Flight Ticket Booking System With Email Project: Customer Module : The main objective of this module is provide all the functionality realted to customers. This Flight customer module is the main module in...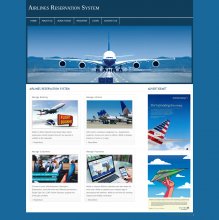 Posted By freeproject on Tuesday, February 5, 2019 - 18:00
PHP and MySQL Mini Project on Flight Booking System This project Flight Booking System has been developed on PHP and MySQL. We are providing php online projects with source code for students. The main purpose for developing this project Flight Booking System project in PHP is to provide all the information related flights. Flight Booking System Project in PHP is to providing all the information...