Online Cosmetic Shop Project - Download Project Source Code and Database
Latest Online Cosmetic Shop Project Source Code and Database
All Online Cosmetic Shop Project Topics Project Source Code Download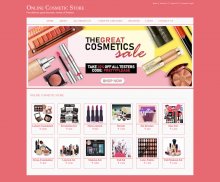 Posted By freeproject on Thursday, September 5, 2019 - 15:58
Java, JSP and MySQL Project on Online Cosmetic Store In present era, the importance of Online Cosmetic Store is growing up day by day, user needs a simple interface to order Cosmetic Product online, this project Online Cosmetic Store fullfils all the requirements of user and it provides an easy interface to navigate. We have used Java, JSP and MySQL to developed the Online Cosmetic Store...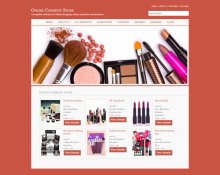 Posted By freeproject on Monday, August 26, 2019 - 14:55
C#, ASP and MySQL Project on Online Cosmetic Store Static Pages and other sections : These static pages will be available in project Online Cosmetic Store Home Page with good UI Home Page will contain an JavaScript animated slider for images banner About us page will be available which will describe about the project Contact us page will be available in the project Technology...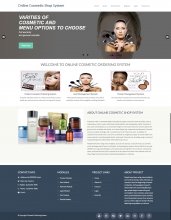 Posted By freeproject on Saturday, September 8, 2018 - 19:31
This Project Online Cosmetic Shop has been developed on PHP and MySQL. We can develop simple php mysql project for students who want to use php online projects to learn. The main aim of this project is to manage all the details about product, customer etc. There are two types of users available in the project, first one is customer and second one is Admin. In this project admin can add new system...