Help Desk Ticketing System Project - Download Project Source Code and Database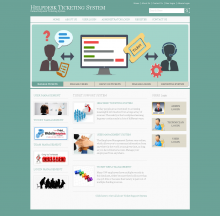 Posted By freeproject on Thursday, May 19, 2016 - 18:35
This project Help Desk Ticketing System has been developed on Java, JSP and MySQL. Here We can develop best java software projects on latest topics. The main objective for developing this major project Help Desk Ticketing System is an issue tracking system for issues Help Desks. This project help to provide information of trouble tickets regarding general issues such as email, viruses, network issues, etc. Help Desk team stored this information in Excel spreadsheets, but as the company has grown, managing these spreadsheets has become tedious. This application has a good appearance and is very easy to operate. We can also provide for students full java projects with source code and database. It is very simple and easy to access at Java and JSP. It is a very simple source code. It saves our time and money This project provides a lot of features to manage in very well manner. This project contains a lot of advance modules which makes the back end system very powerful. Here students can get free java projects with source code free download. Student can find all the easy java projects download.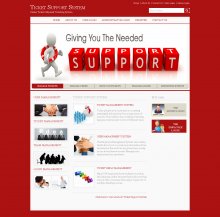 Posted By freeproject on Thursday, October 8, 2015 - 23:18
We have developed this project for enhacing the features of Ticket Support or Help Desk System. Normally in a big companies each and every request is made my a ticket system and after that there is a process flow for it. We have developed a system which supports the ticketing system, where client/user can create the ticket and check the flow of the process. They can also communicate on the ticket issue. This project has been developed on Java, JSP and MySQL platform which runs over the Tomcat Server. You can also easily configure it with NetBeans and Eclipse IDE.