PHP Projects - Download Project Source Code and Database
Our website Freeprojectz.com develops dynamic and very attractive latest php project topics web application as per students requirement according to their final year's guidelines about projects. We provide mostly academic college php mini projects with documentation. PHP Projects are most demanding in the educational sector because objective of a PHP project should be: Smarter, attractive,innovative, user-friendly.. Here we are providing PHP Projects with source code and database.
                Student can choose projects topic from given list and download php online projects with source code. This category consists of PHP Projects for computer Science students, php projects free download with source code, PHP projects with source code free download, Final year PHP Projects.
                  PHP Project is very easy to develop even a student make a small modification. We can develop and provide web application project with source code and database. All PHP Projects is available in our website Freeprojectz.com for students. Students can search and find free download php projects. PHP Projects synopsis and Project report which help the students to give the idea before starting of the project and we provide full php projects with database free download. Some Projects are given in our website Freeprojectz.com. After time by time We develop and introduce new Projects related to PHP.
     Download PHP Projects with source code and database. There are lot of PHP Projects available here for download. These PHP Projects also includes documentation and synopsis. You can submit these project in BCA, MCA, PGCDA etc.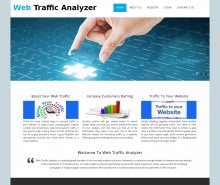 Posted By freeproject on Saturday, March 14, 2015 - 23:28
Web Traffic Analyzer is a leading global provider of real-time web analytics solutions, delivered to customers through hosted, on demand services without costly investments in IT infrastructure. Our web analytics solutions dramatically improve the visitor experience, online sales and ROI of marketing campaigns of today's largest online businesses. Our website Freeprojectz.com provides many types of php online projects to be developed as the final year college project for students. Students can Free download php projects based on their requirements.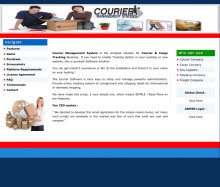 Introduction of Courier Management System
This Courier Management System Project will have different modules. The login section will have login facility for the admin and for the user who will operate this system. While taking orders from its customers, it will take all the details of its customers who is placing the orders and all the details for the recipient such as its address, name, mobile number. During billing process system will generate a tracking id for their products. Through this tracking id, customers or its recipient will able to track their products from any location using internet. It will provide status of the product after placing orders within 1 minute.
This Courier Management System Project will provide information recipient with following details:- where the current consignment is, till when it will reached its final destination, if any delay then reason of the delay, the route of current consignment, date of placing consignment, final date to reach its destination.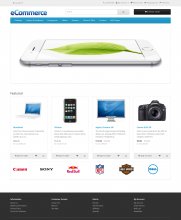 This project E-Commerce Portal System has been developed on PHP and MySQL. We are providing simple php mysql project with source code for students. An E-Commerce portal project in php which will allow formal and informal merchants in developing countries to advertise and sell their goods on the internet. This would permit rural communities to make their wares available to the rest of the world via the World Wide Web. The objective of this project is to create an e-commerce web portal with a content management system which would allow product information to be updated securely using a mobile device. The web portal will have an online interface in the form of an e-commerce website that will allow users to buy goods from the merchants. There are two types of users available in the project, first one is Customer and second one is Admin. Customers user have limited access right to access the system, while the admin users have full control over the system. We have used PHP for business logic, MySQL as a database, HTML for structure designing, CSS for web page formating, JavaScript for form validation and animation. Student can get easily core php project free download with source code can be used as a final year academic projects for students.
Pages